Huge Python Captured in Everglades Florida.
Miami, Florida
source: CBS Miami
A huge python was captured in the Florida Everglades National Park and could be the second largest python ever caught in the State of Florida.
The snake, which measured 18 feet, 3 inches, was captured along the Shark Valley tram road on July 9th.
The largest snakes removed from the Everglades have exceeded 18 feet and 150 pounds.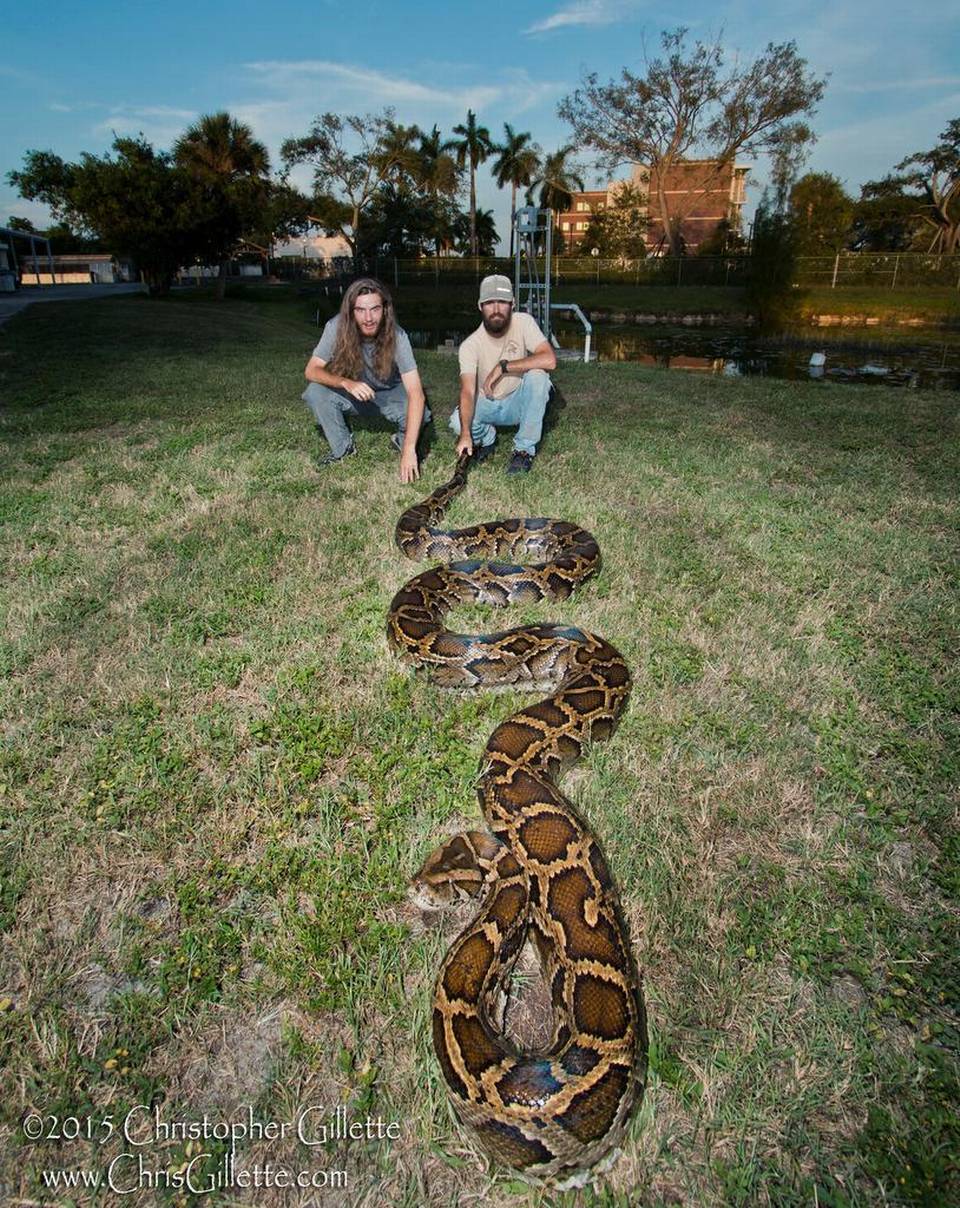 Snakes of this size are capable of ingesting large prey like deer and alligators according to US Geological Survey officials.
This snake was captured by a permitted python researcher who regularly works in Everglades National Park.
Burmese pythons are an invasive reptile with no natural predators, which appear to be wiping out most of the small mammals that once thrived in Everglades National Park.
The best news about this snake, according to park officials, is that it was removed from the wild which helps protect the diverse wildlife in Everglades National Park.
After the snake was captured, National Park Service and US Geological Survey interns who work on invasive species control projects, including python removal, were allowed to handle the snake to help them gain confidence and experience.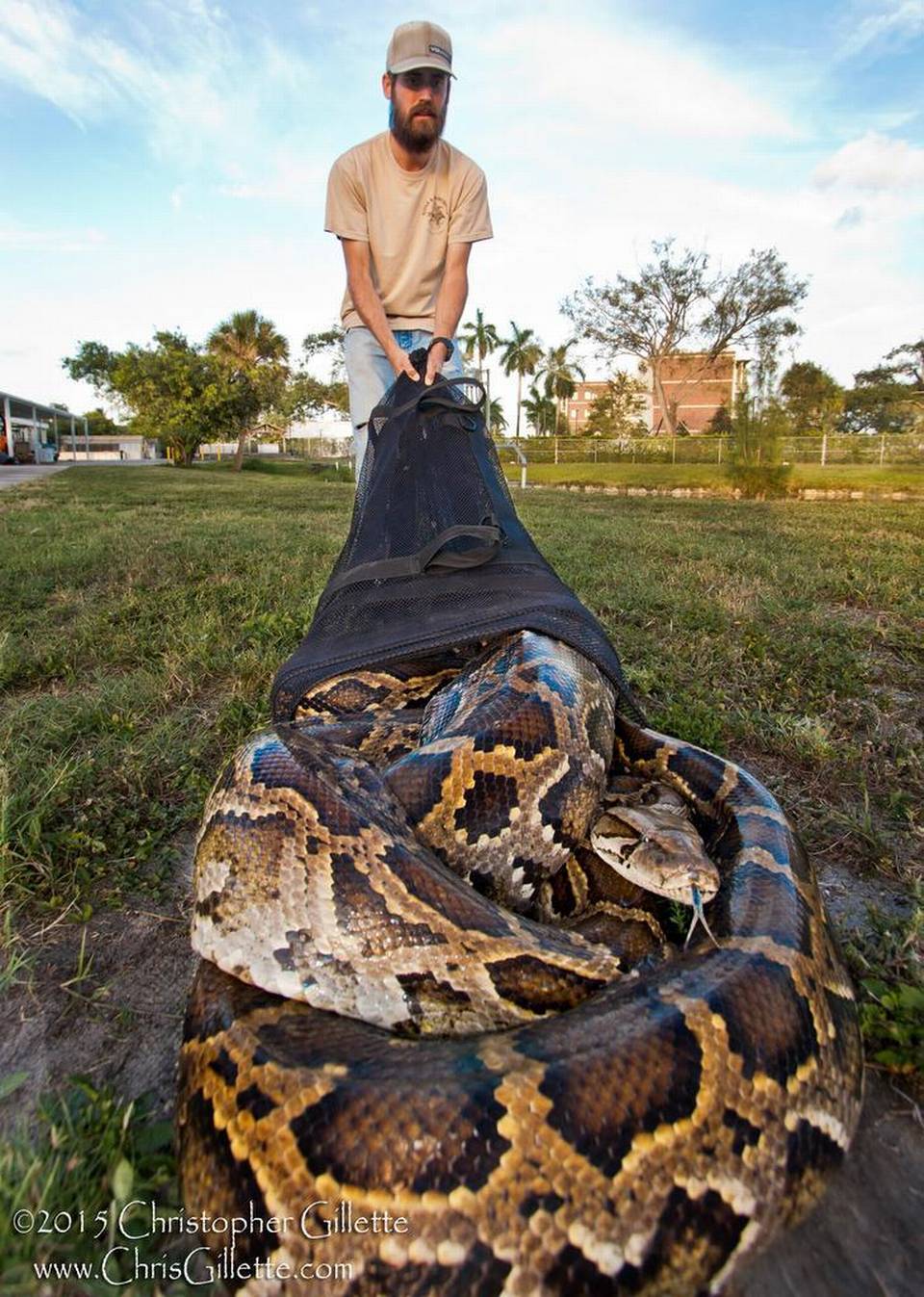 According to Everglades National Park spokeswoman Linda Friar, the snake was humanely killed.
A necropsy was conducted which found the snake was a female but had not reproduced this season and the stomach was empty.
Estimates for how many pythons now call South Florida home vary wildly, ranging from several thousands to 100,000 or more.
Burmese pythons became established in Florida several decades ago as a result of the international pet trade.
State and federal officials have evaluated specially designed traps, dogs trained to sniff out pythons and a massive amateur hunt to try and get a handle on the invasive python population. So far, only cold weather and "exotic pet amnesty days," where people can relinquish non-native species with no questions asked, have reliably delivered pythons to officials.
Florida prohibits possession or sale of the pythons for use as pets, and federal law bans the importation and interstate sale of the species.
Comments